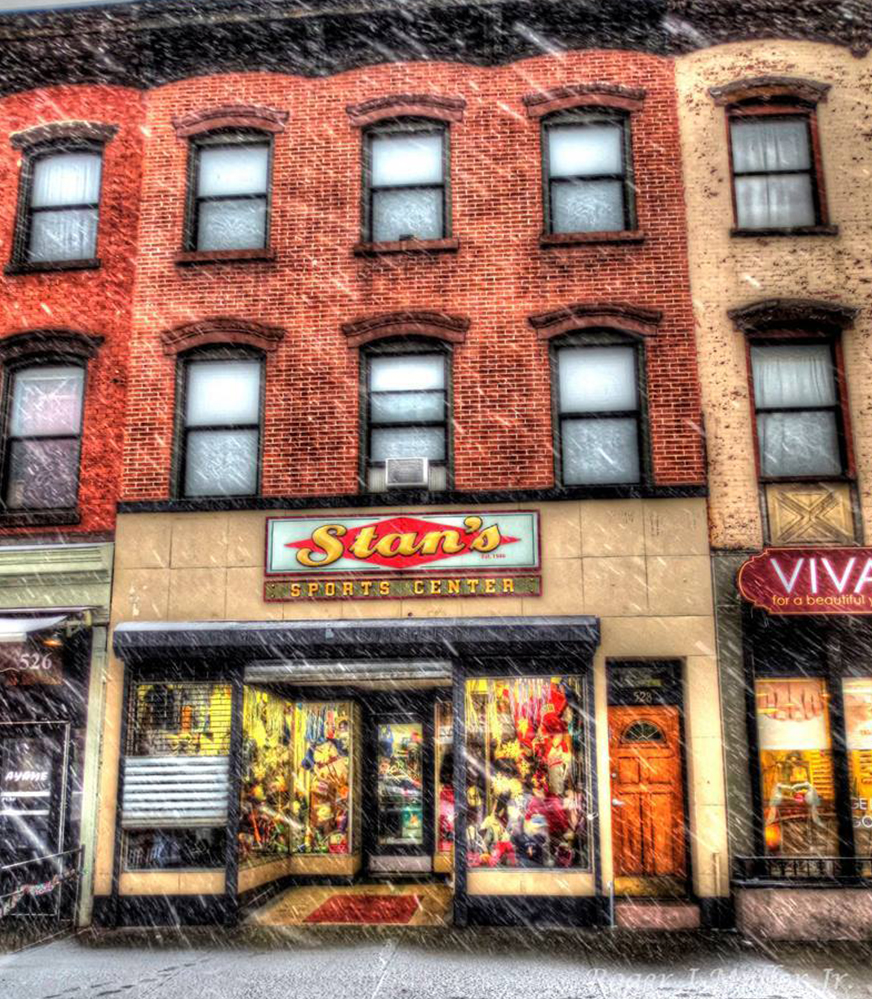 About Stan's Sports Center
As one of the original and oldest establishments in Hoboken, New Jersey, Stan's Sports Center has been recognized as a historical institution. Located on Washington street, Stan's is the center of activity all year. Whether it is baseball, basketball, soccer, or football season, Stan's can provide you and your organization with any of your sporting needs.

In addition, the store works with sales representatives from all the major brands that we carry. Unlike other big box retail sporting goods stores, our representatives work with us regularly to introduce new products, styles, and trends.


3500
Online Orders per Year
No matter what your

sporting goods

needs, Stan's is eager to provide you with

quality products

and

services

.
Testimonials
Stan's Sports Center is reliable, accountable and provides the best goods for your dollar. I have been with them since 2011. We get all of our uniforms from them and most of our equipment and the turnover of delivery is impeccable and the quality is tremendous! Friendly staff and most importantly professional at all times!! I wouldn't go anywhere else!!
Joseph A. Ricciardelli
Director of Athletics | Supervisor of Physical Education & Health |New Milford School District
The word "Family" is used quite a bit amongst our football program at Mendham High School and in particular how everyone has a role to play and a job to do within "our family". Dan Decongelio JR, his wife Alexis, and the rest of the staff at Stan's Sports Center fulfill so many roles within our football family it has been difficult to track. From the absolute best uniforms to gameday equipment to Friday Night spirit wear for our fans they aid in creating a remarkable atmosphere that helps deliver a memorable athletic experience to student-athletes. Each and every season starts with a conversation with someone at Stan's Sports Center because they care about your program just as much as you do.
Brett Ressler
Head Football Coach | West Morris Mendham High School
After using several different vendors over the years, we decided to use Stans Sport Center, for equipment and uniforms. Stans took a lot of stress off of us, by their excellent customer service and delivering before the deadline every time. They have been very professional and reliable, to the point that other athletic teams at Pope John have also begun using Stans Sport Center for their team needs as well. We couldn't be happier that we made the switch.
Peter Ricciardi
Director of Football & Wrestling Operations | Pope John XXIII High School
Dan and his team at Stan's Sports have been tremendous partners throughout my tenure in athletics. The level of personal touch they provide is second to none. Communication, commitment to service, and care for their community are benchmarks that separate Stan's from any other vendor I've worked with.
Robert Cole
Assistant Director of Athletics | New Jersey City University